Tina Turner is the new Swiss Miss!  Last month, she renounced her United States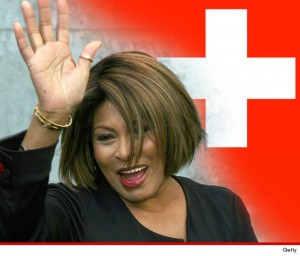 citizenship to become a denizen of Switzerland, the country in which she resided for the past eighteen years.  It's all about love, if you ask the rock-and-roll diva herself, but many people suspect something else prompted the move, besides love of the Swiss mountains and long time partner Ewin Bach.  Is Tina joining the ranks of many other wealthy celebs who, like the rest of us, are tired of giving governments gobs of cash in the form of taxes? Actor Gerard Depardieu, Facebook's Eduardo Saverin, and wealthy socialite Denise Rich confess that switching countries save them money on taxes, but few question Tina Turner's motives for her formal homeland switch.
While there are a few rumblings in the U.S. that Tina made the switch to pay less income tax, this doesn't explain the real reason for revoking her U.S. citizenship.  If Tina Turner lived in the United States, she can expect to shell out about $340,000.00 or so for every million she earns, way more than the paltry $180,000.00 to $200,000 she might pay in the land of clocks and chocolate. What is disturbing is that no matter where Ms.Turner resides, she still owes Uncle Sam, and his cohorts, income tax no matter where she works or lives.  If a natural-born citizen of the Swiss, the Swiss government would never ask Tina for a penny of what she earns in the U.S. or anywhere else in the world.  In fact, she could be a citizen of both the United States and Switzerland without any tax burden from the Swiss.  Not so with the good 'ole U.S. of A., as you, me and Tina must pay the American taxman, or tax woman, earned income tax no matter were we live.
So Tina probably doesn't mind paying the U.S.  income tax if she lived back in Nutbush, but she lives in Switzerland now.  Now she must pay the U.S. and the Swiss, which means  for every million earned, well, let's just say she would keep a little less than half of it.  The only out for Tina?  As the latest headlines bear out, Tina Turner is no longer a citizen of the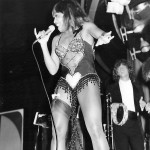 United States.  Will fans in the United States think less of Tina?  I doubt it.  She shed her U.S. tax burden like she shed Ike.  And kept her name intact.  Ain't no mountain high enough, ain't no valley low enough to keep me away from her next world tour.