Contrary to popular belief, there aren't a lot of big men in the entertainment business.  Most look larger than they are due to a little camera magic using different angles, shorter supporting actors and actresses, and physical accoutrements such as lifts.  Sylvester Stallone and Tom Cruise are two such "giants" who are shrimp-like in person, Stallone at 5'10" (not confirmed in his stocking feet, however) and Cruise at 5'7″.  Sly's pal Arnold Schwarzenegger at 6'1″ is no giant, but is often portrayed in King Kong proportions, thanks to a little Hollywood voodoo on the screen.
There are men on the screen that are larger in life than they appear on the screen.  No cinema tricks are needed to make these guys ride taller the in the saddle, car, or bicycle, and movie makers even use techniques to downsize them on the screen so they appear normal.  Let's meet some of those guys, who amaze you even more in person than they do on the screen.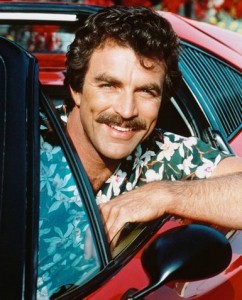 First up is Tom Selleck, introduced to audiences in the 1980's as Thomas Magnum, a laid back, casual-as-they-come private investigator on the hit TV series "Magnum, P.I."  Selleck's character was indubitably the laziest private investigator to grace the small screen.  He served as an excellent counterpoint to John Hillerman's systematic John Quayle Higgins III, who was the cerebral caretaker of the Hawaiian estate of the famous fictitious novelist,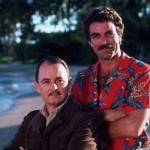 Robin Masters.  Although the height difference between Selleck and Hillerman was noticeable on the set, few viewers knew by how much.  The talents of brawny Selleck, with his 6'4″ frame, didn't overshadow the acting ability of the short but highly intelligent, organized Hillerman who, while only 5'7″, stood toe-to-toe with his larger co-star.  Hillerman, a lovable individual in real life, never let the nine (9″) inch height difference intimidate him on the screen.  Like many big stars, Tom Selleck's size was glaringly apparent when he appeared as a guest on talk shows, wowing hosts from Johnny Carson to John Stewart.  Tom Selleck never changed his name for acting.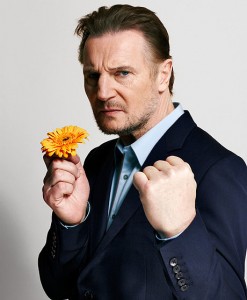 Next up, and standing at 6'4″ is Liam Neeson, a former Guiness brewing plant forklift operator. Despite a long career beginning the the 1970's, he wasn't well known to audiences until he starred in the 1990's film, Darkman.  Fame and fortune didn't flow his way after that film, but in 2008, his starring role in Taken made him a household name.  He is a new Hollywood tough guy being cast in more Hollywood movies than ever.  And he is another big man whose acting name is the same as his given name.  He uses a shorter version of his first name, Liam, instead of William.  During a recent interview on The Daily Show, host John Stewart comically shrank away as if afraid to shake his hand when this proverbial gentle giant walked on the stage.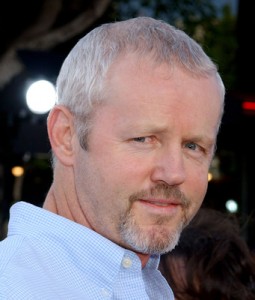 The third actor also stands 6'4″, David Morse, who landed a role on a medical drama contemporary with Magnum, P.I, called St. Elsewhere.  Morse played Doctor Jack Morrison on the show, but continued with a prolific movie career that included Dancer in the Dark, The Negotiator, Contact, the Green Mile, Disturbia, The Long Kiss Goodnight, The Rock, 12 Monkeys, and the television movie, Hack, to name a few.  Hack was adapted into a television series in 2003 and ran for two seasons.  David did a short stint in 2006 as Detective Michael Tritter on the Fox Network hit House as a cop feuding with Hugh Laurie's character which garnered Morse his first Emmy Nomination.  This big man's name real name is David Morse.
Other big guys that are 6′-4″ and didn't, or don't, always appear as large as they really are:   Clint Eastwood (Dirty Harry), Christopher Reeve (Superman),  Harry Anderson (Night Court), Tim Robbins (Shawshank Redemption), Max Baer, Jr. (Beverly Hillbillies), Jeff Goldblum (Jurassic Park), Steven Seagal (Hard to Kill and is almost 6'4″ wide), Donald Sutherland (a billion movies), and Vincent Price (two billion movies).
It is often said that taller men are more successful in life than shorter men, earning more money and swooning more beautiful women, but one other interesting fact remains for the larger-than-life characters listed above.  Whether it's confidence, blind luck or coincidence, every man on this list kept his own name as a stage name.  Their stature aside, perhaps that is the measure of a really big man.