Remember disco music, Reaganomics, and the Cabbage Patch Kids?  In a decade that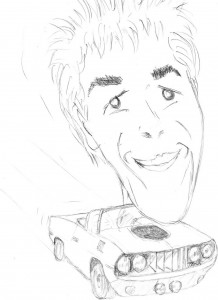 began with the murder of the man who championed "Give Peace a Chance," the technology and the economic policies of the 1980's strangled creativity and imagination.  A glimmer of hope arose one starry evening in September 1984 when the world first heard the beat of Jan Hammer's unique, synthesized Miami Vice theme.  The world was introduced to the character of Sonny Crockett, an ambitious, hardcore vice cop with a bad attitude.  Although actor Don Johnson graced the small screen on several other failed TV pilots, Miami Vice made Johnson a household name as well as teenage heartthrob.  Johnson played the part with reckless abandon, portraying Sonny as a 24/7 angry enforcer with a failed marriage and no ability to form a stable relationship with anyone, male or female, other than his counterpart and partner, Tubbs. Miami Vice revolutionized 1980's TV much in the same way other shows did each decade before, I Love Lucy in the 50's, Star Trek in the 60's, and All in the Family in the 70's.  In one Miami Vice scene, Sonny phoned his  soon-to-be ex-wife  and asked, "Was it real?"  Yeah, Sonny it was real!
The same magic didn't follow him in the next decade as he starred in the police drama created by Carlton Cuse called Nash Bridges. Johnson played the part of a dedicated, but wise-cracking, police detective working for the City of San Francisco, and, much like Sonny Crockett, he was an ordered, seasoned, experienced cop with a dysfunctional family life.  He's twice-divorced, cares for his angst-ridden teenaged daughter, deals with his father's early stage of dementia, and counsels partner Joe Dominguez on his abnormal relationship with his wife.  When script writers threw in a couple of corrupt politicians and a crook or two, story lines began to grow on trees. Nash Bridges plowed on for six seasons with fairly high ratings, but by season six, Paramount Television, with its paramount lack of vision, felt the 2 million dollar per episode production costs were too much.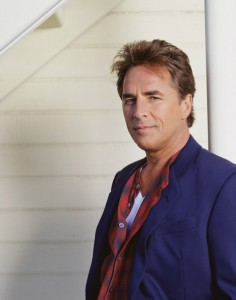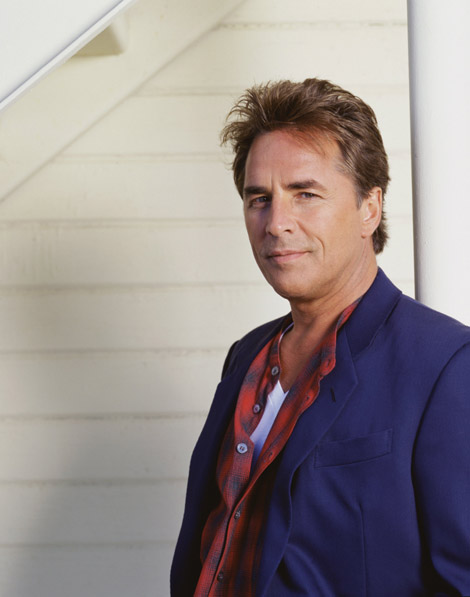 The character of Nash Bridges was a fun cop.  His colleagues loved him, the crooks loved him and America loved him.  He was the "missing link" of the baby boomer jargon and a monument to authority gone casual, calling most suspects "bubba" or "sister" after unleashing a comedic retort when cuffing them. He's what cops ought to be, good at their job, but not taking it personally.  He made police work fun, and his co-workers liked coming to work to see what Nash might do next.  But Nash Bridges wasn't the game changer that Miami Vice was years earlier.  The revolutionary show for the 90's was aired six years before Bridges — Law and Order. A smart-alack cop with a destructive home life was no match for a show that took the viewer from the crime to verdict in less than an hour.
But what ever happened to Nash Bridges?  I searched Hulu, Netflix and the USA Network!  Nada, het, nothing!  It's like Nash never existed!  Some clips are on YouTube, but more than half won't play.  Conspiracy theorists mount up!  It's time to find out who is keeping Nash Bridges down!  It's a crime in itself, I tell you!  Write Congress and tell it you're longing to see Nash, Joe, Nick and Cassidy stream into your living room.  Tell your legislators you yearn for those cute, little quips before every arrest, like when Nash apprehended a woman holding a cat . . . he passed her handcuffs and said with a big smile, "Why don't you hand me the puss and slip into these?"